By Joel Meyer
Auctions became a popular mode of selling a property in Australia after the passage of the 1983 Land Sale Act. This exempted auction sales from a "three day cooling period" and ensured that sellers are made liable for proving that the title to the property is good.
This mode of selling real estate boomed in 2009 and 2010.  According to Bloomberg, at the start of 2011 there was a downturn of interest in auctions and interest was at its lowest in December of 2011 in Sydney and Melbourne. Few prospective buyers were attending and those who were actually bidding bid a lot less. As a result, over half of properties up for sale by auction were not successfully sold.
But auctions have regained popularity in Australia, specifically in Melbourne and Sydney, now that the property market is lively and strong again. In February this year, home sales via auctions in Melbourne is 30% of all sales as against the 14% of last year. In Sydney, auctions began to be active again starting September last year, accounting for 22% of all home sales in all the months from September to date except in January.
Sellers feel that their property will be sold more expeditiously at an auction instead of in public listings since it is expected that an auction will bring about a final sale at a specified date. Auctions also gather together all serious interested buyers of a property at one place and one time. For this reason, sellers generally expect to get much higher prices for a property in an auction.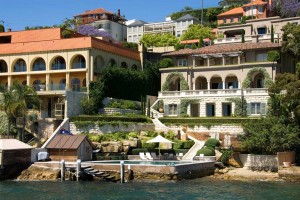 Tips for first time buyers
Buying at an auction can be really nerve racking—especially for first time buyers. Your best defense is to come prepared, and the first step to preparedness is to obtain a Bidder's Guide and read it before going to the auction. This publication is made available by the seller's agent and contains information on the rights and responsibilities of all parties in an auction.
It also pays to do a market review and to get familiar with the prices of properties in the area where the house you plan to bid on is located. You can check on recently sold properties similar to the one you plan to buy to get an idea of how much the houses are selling for. This will give you an idea of what price you can reasonably expect to pay.
To get a feel for how auctions are conducted, it would be advantageous as a first time buyer to "sit in" as a spectator in a few auctions. It is especially helpful to go to one conducted by the same auctioneer who will conduct the auction you plan to participate in. As you observe, familiarize yourself with the process and develop your own bidding strategy or plan. When the day comes, however nerve racking the process is, try to keep calm, stick to your bidding strategy, and remember what you consider to be a reasonable price for the home. And finally, be prepared for an exciting experience.