October 23, 2012, Joe Garza, a Dallas based attorney opened his home once again to host a fundraiser benefiting The Snowball Express.  The event was a Piano-Duo concert hosted by Plano based attorney Raymund King.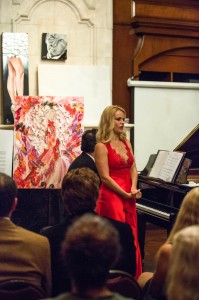 Attendees were treated to the musical talents of Elida Dakoli and Dr. Gustavo Tolosa.  Dakoli and Tolosa performed an array of pieces composed by American, Albanian and Argentine composers.  Ms. Dakoli is Albanian and began playing the piano at age 6, she is currently a Mason & Hamlin Artist as well as the face and artist for PianoDisc.  She has been featured in various publications such as UpBeat, PTG Magazine and CIA Magazine.  When not performing Ms. Dakoli is continuing her doctoral studies in Piano Performance at Louisiana State University.  Dr. Gustavo Tolosa is an Argentine-American Pianist who is in constant demand not only as a performer but as a teacher, master class presenter and competitor.  He has performed with orchestras across the country and in Argentina; performing on average 15 times a year.  In 2009 he founded Musica for the World in downtown Dallas, a large urban music school and became a faculty member at Texas Women's University in January 2012 where he teaches piano to all majors.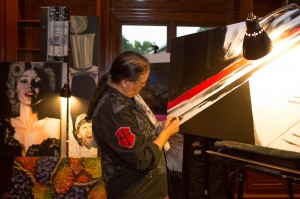 In addition to the musical performance, guests were able to browse the artwork of local artist, Richard Nunez, and were also able to watch him live paint.  Nunez is a self-taught artist with pieces on display across the country.  Based in the Dallas/Fort Worth Metroplex, Nunez has frequently donated his time and artwork to raise funds for charities such as the Cystic Fibrosis, Make-A-Wish and Meals on Wheels to name a few.  His colorful artwork is full of character and style.
Snowball Express was founded in 2006 to provide hope and new memories for the children of military fallen heroes that have died in active duty since 9/11.  Each year the Snowball Express volunteers organize an event to help the children of our fallen heroes make happy memories.  The 100% volunteer planned event has garnered corporate sponsors such as American Airlines, Hilton, Taco Bell and many more.  Each year this event grows and more families are able to make happy memories thanks to the efforts of generous individuals like attorneys  Joe B. Garza and Raymund King.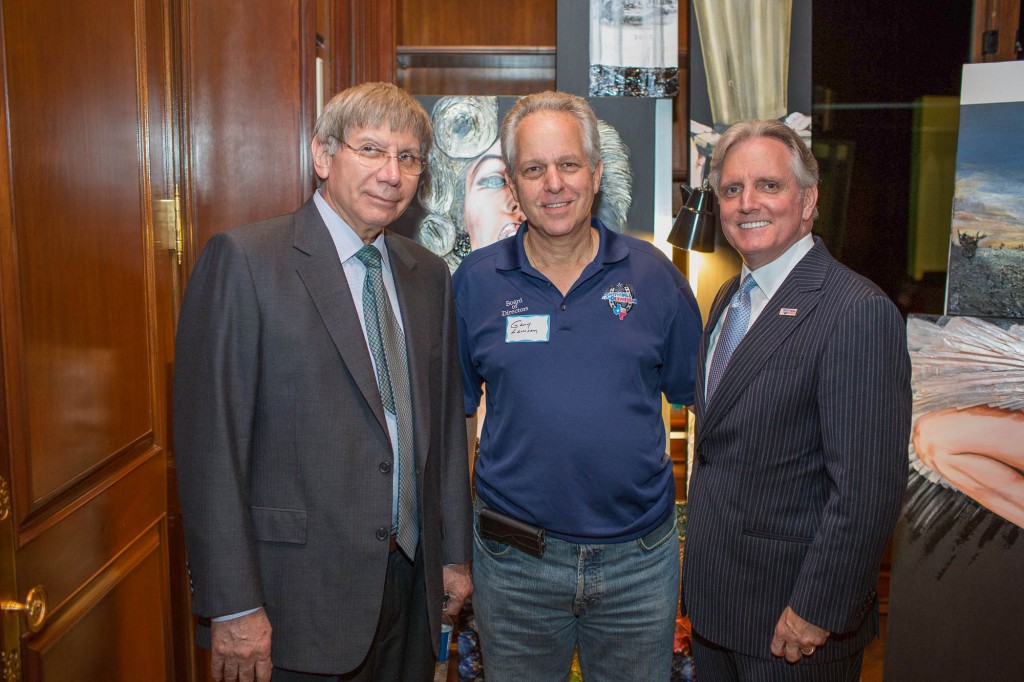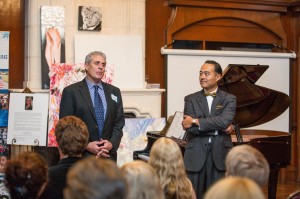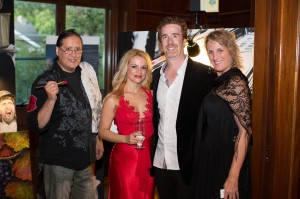 To find out more and learn how you can get involved visit www.snowballexpress.org.